Air Cleaner:

Yes, removes toxins from the air.

Difficulty:

Easy - Great for beginners!

Humidity :

High - Enjoys a higher humidity environment, would do well with occasional misting.

Lighting:

Medium to Bright Indirect

Mature Size:

5 inches to 10 feet long

Pet Friendly:

No. Can cause skin, mouth or digestive irritation.

Ships Within:

5–10 business days

Watering:

Medium - Water every 1 to 2 weeks, allowing soil to dry out between waterings. Increase frequency with increased light.
---
Shipping

Free shipping on orders over $75. Learn More

Guarantee

If your plant dies within 14 days, we'll replace it for free. Learn More
In Stock -
Ships on Oct 20, 2021
Description
 Found almost everywhere in the world, particularly in tropical areas and rainforests, ferns differ from other plants as they reproduce via spores – meaning they do not produce both seeds and flowers. Crispy Wave Ferns are attractive and unique houseplants. In the wild they are found in tropical environments, and are partially epiphytal (meaning they can grow on other plants, similar to air plants). 
Tips
Like other ferns, crispy wave ferns like to be kept constantly moist but need a well-draining soil to avoid root rot. They would do well in environments with higher humidity, such as a bathroom or kitchen.
What's Included
A healthy plant in its pot with soil
All the tips and tricks for plant care
Please Note: The pot shown in the pictures may be for inspiration purposes only and does not mean the plant will come with the pot pictured. All plants are shipped in a plastic grower pot unless otherwise stated/chosen.

Customer Reviews
03/09/2021
Julia W.

United States
Air Cleanliness
Love this plant, bought 2 for my bedroom in the white pot. Makes me so happy. It def helps purify my air quality!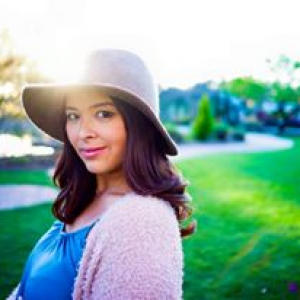 DB
01/03/2021
Darryl B.

United States
Plants can be fun?
Perfect plant and super fun.
12/03/2020
Kimberly S.

United States
More green!
Beautiful, just what I expected!
Living Room Ready
Bring your living room or office to life with our unique variety of houseplants. 
Plants can make your space more inviting, releasing oxygen, and even helping to improve your mood. All you have to do is order, unpack, and place.
Fully Grown + Healthy
Our skilled gardeners ensure that your houseplant is grown in an optimal environment. From day one till they get ready for shipment, we strive to grow and deliver healthy, thriving and mature plants to you. We aim to pick only the best specimens to ensure that when your plant arrives, it is ready for you to appreciate and take care of!